Milton
Welcome to Mary Ryan's Milton
Your local independent bookshop and so much more.
What goes together better than books and coffee? But here at Milton we strive to be even more than books, music, and coffee. With our bustling café, busy Australia Post Office, and vibrant reading groups, we're your local community hub.
We're open from 6am - 6pm on weekdays, and from 7am on weekends. Our friendly bookshop staff are knowledgable readers who love books and love to share their love of books. If you're looking for a present for someone speical or a great read for yourself, we can help you find it! We also have a range of beautiful giftware and cards, and we even offer wrapping for just $2.
So whether you're looking for that great read or shopping for that last minute present, rushing to find a post office or hanging out for a coffee, you'll find all you need and more here at Mary Ryan's Milton.
Mary Ryan's Books, Music & Coffee....and now convenience!
Café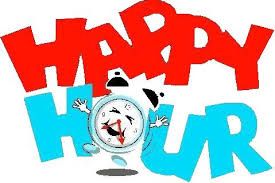 Happy Hour at Mary's Milton
Get great coffee at great prices!
3pm – 4pm weekdays
Our cosy café offers a range of delicous sweets and tasty Merlo coffee!
We also have a tantalising selection of lunches and snacks daily.
Ask about our catering
You can take advantage of our catering services to make lunchtime easy. We offer fresh sandwiches, cakes, biscuits, and drinks. Simply phone 3510 5000 to place an order to be delivered or picked up at your convenience.
Plus visit our café during Happy Hour between 3 — 4pm weekdays to receive any hot takeaway drink for just $2!
And don't forget to join our loyalty club if you're a regular visitor. After just nine coffees you'll get the next one on us!
Bookgroup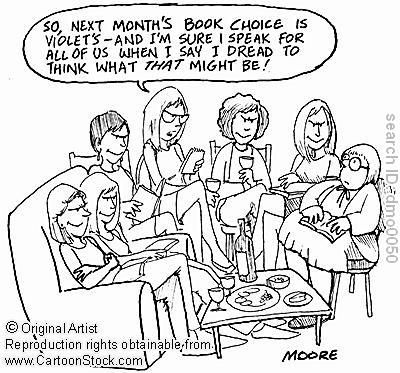 What better place to meet new people and socialise than at one of our bookgroups.
Our bookgroups meet:
Second Wednesday of each month at 10.30am
Second Thursday of each month at 11am
Last Thursday of each month at 10.30am
Last Thursday of each month at 1.30pm
Last Thursday of each month at 6.30pm
(Limited vacancies available).
Not only is it FREE to join one of our bookgroups, you'll also receive the following benefits:
10% discount on books purchased on the day of the meeting
$5.00 Coffee & Cake special
Discount on selected Mary's events
Inside information on new releases
Plus you'll read a fantastic range of books that you may never have come across and meet some great people!
To apply for a bookgroup spot, to register your interest in an evening session, or for more information, please contact our bookgroup facilitator on (07) 3510 5000.
Staff Suggestions
Our favourite picks, selected and read for you by our friendly staff:
Adult fiction:
A Brief History of Seven Killings (Marlon James) — recommended by KL
The Great Zoo of China (Matthew Reilly) — highly recommended by Maddie
Crime:
Dissolution (C. J. Sansom) — recommended by bookgroup four
Non-fiction:
This Changes Everything — recommended by KL
Almost the Perfect Murder (Paul Williams) — recommended by Bill
Young Adult:
Demon Road (Derek Landy) — recommended by Adelaide
Children's:
Meep (Andy Geppert & Tiny Owl Workshop) — recommended by Adelaide
Gift:
Words of Wisdom (Gareth Southwell)
Our book-loving staff are happy to find and recommend a great read for you! Plus our latest Good Book Guide features fantastic new releases across a range of genres.
Book Reviews
Personalised reviews are the best way to get a real sense of a book, so we've collected reviews from our readers and our staff members to help you choose the perfect book for you.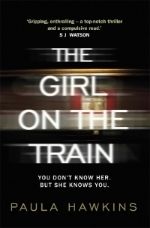 The Girl on the Train, by Paula Hawkins, Crime
"When you're told that a book is the next Gone Girl you come to it with some pretty high expectations, but in this case the rumours are completely true. I bought my copy on Sunday afternoon and was two thirds of the way through by Monday morning. Hawkins keeps readers on the edge of their seat with every page and when I came to the climax of the book I was genuinely shocked at the twist she had in store for everyone. As an avid crime reader I know how rare it is to find a crime novel that is truly suspenseful these days, so I am letting everybody know they need to read The Girl on the Train!"
— review by Raffi
"As a first novel The Girl on the Train is a cracker. Author Paula Hawkins may have come to the writing game relatively late in life, but what she lacks in experience she is certainly making up for in impact. The Girl on the Train tells the story of Rachel, who takes the same commuter train every morning to her job in the nearby city. And every day, as she passes a stretch of cosy looking suburban homes, the train stops at a signal for just long enough to allow her to peek into the lives of a happy looking couple who make a habit of breakfasting on their lovely deck. Soon she even starts to feel that she knows them, and imagines a story in her mind about their perfect life, which is very much in contrast to her own life. But then on one particularly dreary morning Rachel observes something shocking through her train window and her life is suddenly and irrevocably changed forever. As she is drawn further and further into the mystery her life becomes increasingly intertwined with two women who may, or may not, hold the key. The intensity of Hawkins' book is crystallised through the use of first person point of view, which is shared amongst the three female protagonists, leaving readers constantly confused about who is telling the truth, and who is not. And as you get to know each protagonist, their secrets and their dark pasts, the narrative becomes increasingly compelling. The Girl on the Train is a truly suspenseful read and a story that will stay with you long after you've read the last sentence — a worthy addition to the crime genre. The characters, while insidiously entertaining, are all rather unlikeable in their own way, and to the last page the reader is left wondering whose side they are supposed to be on. If you read and loved Gillian Flynn's Gone Girl, then Paula Hawkins' The Girl on the Train is a must read for you. And even if you didn't, take my word for it, a little stroll into the darker side of literature can be a lot of fun!"
— review by Mary Ryan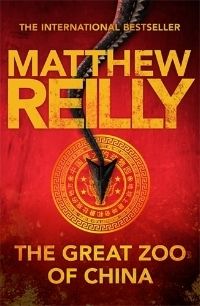 The Great Zoo of China, by Matthew Reilly, $24.99, Fiction
"Being one of my favourite authors I had high expectations from Reilly from the moment I picked up this book, and once again I was not disappointed. Reilly has frequently said that Michael Crichton's Jurassic Park is his favourite novel, and The Great Zoo of China is basically Jurassic Park on steroids, with dragons instead of dinosaurs. While Reilly does tend to take a little while to set up his basic premise and to fill in the necessary information to sketch his dragons and their zoo, once these details are established the book quickly rips in to gear, with action abounding apace. Buildings are destroyed, buses and cars crushed, cable cars flung around with abandon, and numerous human extras are unceremoniously devoured as the story rapidly races through a series of increasingly spectacular action-packed pieces to the final breathless conclusion. Easy flowing and very readable, The Great Zoo of Chinais a must read for your summer."
— review by Maddie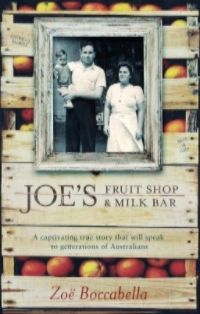 Joe's Fruit Shop & Milk Bar, by Zoe Boccabella, $29.99, Nonfiction
"Great books are renowned for their ability to take us into worlds we might never have the chance to experience otherwise. But often, the most powerful stories are those that are close to home. Zoë Boccabella's second memoir is one of those rare books that manages to do both. Boccabella's mixing of her Italian past and her Australian present allows her readers to experience another time and culture — a slower time of family, of hard work, of striving for a better future. Her family members feature as strong and charismatic characters in her exploration of what it is to be both Italian and Australian — to be both from the past and in the present. Boccabella's wonderfully immersive descriptions of what life was like for her Italian ancestors — right down to the powerfully evocative, yet simple ritual of dressing for work in the fields — sits beautifully alongside her narrative of a family finding it's way in a new place and a new time: the cultural meting pot of modern Australia. Such is the strength of Boccabella's writing that Joe's Fruit Shop & Milk Bar has been listed as a finalist in the Queensland Premier's Award for a Work of State Significance and has also been Shortlisted for People's Choice Queensland Book of the Year. Hers is a captivating story that will speak to generations of Australians and will especially resonate with anyone who is lucky enough to enjoy sweltering through Queensland's notorious summers.
— review by KL
Mary Ryan Club Card
Your very own Gold Club Card will give you access to10% off books all year round!*
Plus, we've gone that little bit further for our reading family and have included 10% off giftware, food, and even event tickets.
But that's not all, it gets better!
We thought we should do even more to show you how much we appreciate you, so we've included TWO 20% off shopping days a year! Plus the Good Book Guide mailed or emailed straight to you — so you don't have to wait with the crowds, and you can purchase those sought after books before anyone else... PLUS a chance to collect a complimentary ticket to a new release movie with each release of the Good Book Guide!
The Mary Ryan's Gold Club Card membership is tailored for our loyal customers — you are part of our family and this is our way of saying thank you for your support. For an annual fee of just $50 this special card gives members privileges at all of our Mary Ryan's stores — and they make the very best presents for the bookworms in your family!
This opportunity is restricted in numbers — we don't just offer this to everybody. So get in quick and start rewarding yourself with our Gold Club Card membership.
*No discount applies on CDs, DVDs, newsagency items, Post Office items, and already discounted items.
Location - Milton
Just six minutes from the city with the river right on its doorstep, Park Road, Milton is a hub of activity and has been a popular Brisbane dining spot for many years.
For public transport information about getting to the store please visit the Translink website at http://www.transinfo.qld.gov.au/.
Mary Ryan's - Milton

40 Park Rd, Milton
QLD AUSTRALIA 4064


ph: +617 3510 5000
fax: +617 3510 5050
email: milton@maryryan.com.au

Opening hours:

Mon - Wed 6am - 6pm

Thurs 6am - 8pm

Fri 6am - 6pm

Sat 6am - 4pm

Sun 7am - 4pm

Public Hols 7am - 4pm